mortgage field limited
We offer financial advice services throughout New Zealand and are located in Invercargill, Southland.
At Mortgage Field, we pride ourselves on service, privacy, honesty, integrity, and overall putting customers' needs ahead of ours. We're the kind of people that you can trust your personal financial situation with, offering friendly service without a sales pitch and one where you will feel confident to refer us to your friends and family.
James Tufui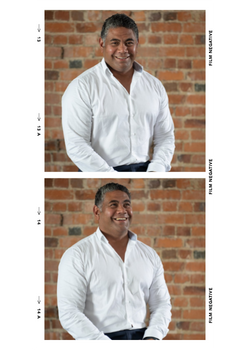 In 2010, my wife and I made the decision to relocate, with our 4 daughters, to Invercargill so we could enjoy a better lifestyle for our family.
We moved from a densely populated suburb in Auckland to the open space of a 5-acre lifestyle block here in Invercargill and have not looked back.
Since 1995, I have held many roles with various banks such as ANZ, ASB, National Bank, Westpac, and SBS Bank. During this time, I have gained extensive experience in the banking field.
Some of the positions I have held included broker lending specialist, personal banker, business manager and National Manager for the broker channel. I have personal experience in home lending, investment properties, businesses and land to build.
Home Loans can be complex and I enjoy the challenges involved in finding solutions. I also receive great satisfaction in exceeding expectations and providing happy outcomes for my clients.
Contact me on 022 465 4662 or Email: james@mortgagefield.co.nz
Financial Service Provider: FSP651309
Mike McCall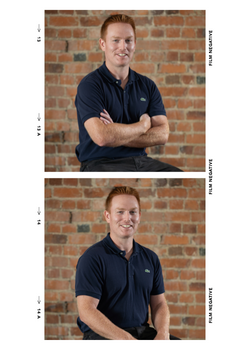 After 15 years working in sales and management with two global leaders in FMCG – Coca Cola & Unilever, I sought a position that would provide more job satisfaction in the form of assisting others with their property aspirations and dreams.
That is when I decided to combine my interest and knowledge of the property market with my desire to assist others and become a mortgage advisor.
My experience in property spans from purchasing a first home, residential investment properties, commercial investment properties, baches, land and builds, and subdivision.
I live in Invercargill, with my wife and 2 children where we enjoy the outdoors and open spaces along with the vast opportunities the south brings to adventure in!
Contact me on 021 081 80738 or Email: mike@mortgagefield.co.nz
Financial Service Provider: FSP755491
Kelly McGregor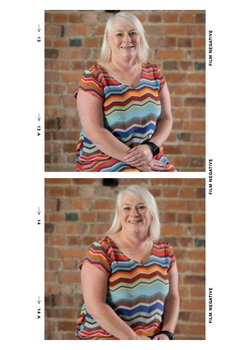 I started in the banking industry in 2006. Over this time, I have been employed with Westpac, SBS Bank, The Co-operative Bank and other Financial Institutions.
Some of the roles I have held are, Banking Specialist, Broker Lending Specialist, Finance and Insurance Manager. These roles have given me extensive lending experience, including First Home Borrowers, Construction Lending, as well as restructures and refinances.
Personally, my partner and I have just completed building a new holiday home, where I spend my spare time exploring what our country has to offer in wildlife and nature walks.
I find it greatly satisfying helping clients to achieve their property ownership dreams.
Contact me on 027 532 3428 or Email: kelly@mortgagefield.co.nz
Financial Service Provider: FSP1002357
Bailey Gutsell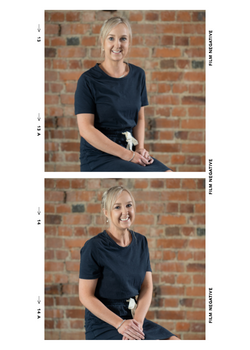 In 2013 I started my banking career at SBS Bank, which lead me to various roles from the Contact Centre, Mobile Mortgage Manager Support to lending specialist in the Broker Unit and I became focused on helping clients getting into their dream home.
In 2018 I left the bank to start my family, which I have now 2 young children to keep me very busy.
I love spending my spare time holiday with our family and friends and making great memories exploring the South Island.
Contact me on 0800 300 306 or Email: enquiry@mortgagefield.co.nz
TESTIMONIALS

"My partner and I have just bought our first home and the person we have to thank the most is Kelly from Mortgage Field. Kelly worked with us as our mortgage broker and I couldn't recommend her enough. We could not have done this without her! We started off very fresh knowing absolutely nothing and Kelly guided us through the process answering our hundreds of questions and just being extremely helpful. She worked around our needs and was always there for us. The whole process was so fast we couldn't believe it. Thank you so much Kelly."

- Ella and Aydin

"Thanks so much for your efforts it would have been a nightmare without your support. take care and all the best!"

- Kate

"We would highly recommend Mike at Mortgage Field! Mike went out of his way to help us and we couldn't have asked for better. He was friendly, approachable, very efficient and kept in great communication throughout the whole quick process. We wish you all the best and thanks again for everything you did for us!"
- Luana and Adam

"We cannot thank James enough for all that he did for us, to get into our first home! His positive and never give up attitude was inspiring. This was one of our main goals making the decision moving to the deep south, no regrets what so ever. Couldn't of done this without you James, beers on us!"
- Janet

"We were swamped with debt & were having trouble trying to figure out which bank would be best to take our mortgage & consolidate. We decided to look for a mortgage broker & by chance came across James at Mortgage Field. He made it so easy! He dealt with everything for us and found us the best deal. Considering we have been in lockdown, he still got it done in a timely manner. We would highly recommend James and Mortgage Field. So pleasant to deal with. Thank you, James!"
- Georgia & Brendon

"Great knowledge, awesome service!"
- Tony

"Highly recommend Mortgage Field and dealing with James. He did the hard graft of dealing with various banks to get the best rate to refix my mortgage. Streamlined process from application to signing the paperwork. Thanks, James. Will be back"
- Kelly

"Absolutely wonderful."
- Jan and Graeme

"The first time I met with James I walked away with a very good feeling after our conversation regarding a mortgage. Within weeks, James had achieved my goal of preapproval, but with more than one bank! Preapproval was something my existing bank wasn't as willing to offer and not to my required price range. All in all, the whole process was seamless, extremely satisfying and the end result was impressive considering the time we had been talking about a mortgage. James was great to deal with, always in contact keeping me updated on the details, and I would highly recommend his services! If I ever want to change my mortgage or bank I will definitely be going back to see James!"
- Brody

"I don't think I can thank James enough. He was professional the whole time while still being accessible and relatable (an expert but down to earth). Communication was excellent (timely and not too much, or not too little); he made the whole process of buying my first home much easier. He even did his best to help out when other parties were causing problems and being difficult. I felt I could trust his judgement and advice because he truly listened to me about my situation, from the start until the end. Yes, he is running a business, but it seemed like he actually cared about and wanted the best outcome for me. I wish James all the best, with more progress and success, and I will most likely engage his services again if I ever need another mortgage."
- Nathan