HOME LOAN FIX RATE CHANGE 29 MAY 2020
May 29, 2020 at 7:41 AM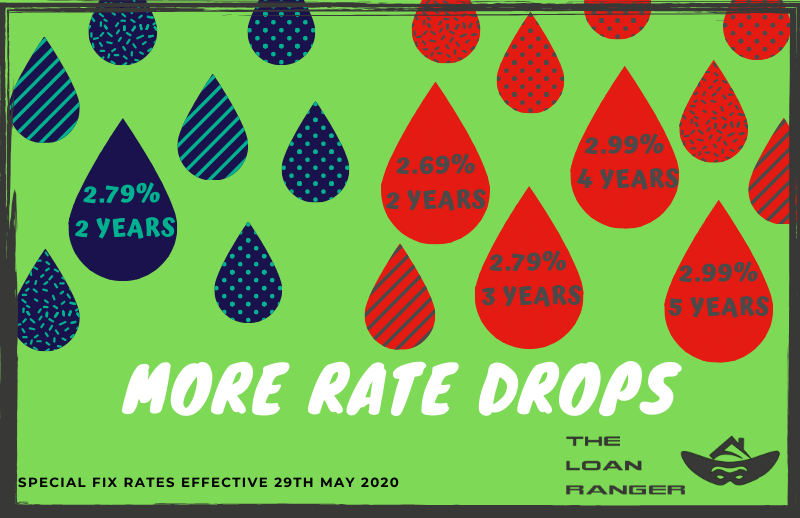 Today, Westpac New Zealand and TSB New Zealand are the latest banks to have reduced their rates.
The long term rates are starting to fall as dramatically as the short term rates with Westpac NZ now offering 2.79% for 3 years, beating BNZ's 3 year rate of 2.99%.
Here are the changes to their Residential Special home loan fix rates:
2.79% - 2 years
2.69% - 2 years
2.79% - 3 years
2.99% - 4 years
2.99% - 5 years
Check out how they compare by clicking HERE
We recommend that you check current rate details with us or the respective banks by clicking the links provided below as the rates above can change without notice.
- ANZ New Zealand
- ASB Bank
- BNZ
- The Co-Operative Bank NZ
- Kiwibank
- SBS Bank
- TSB
- Westpac NZ
Tags: home loan Westpac NZ home loan interest rate TSB Bank NZ
Category: Home Loan Fix Rate Changes