Monday Tip - OCR on the rise?
May 23, 2022 at 12:15 PM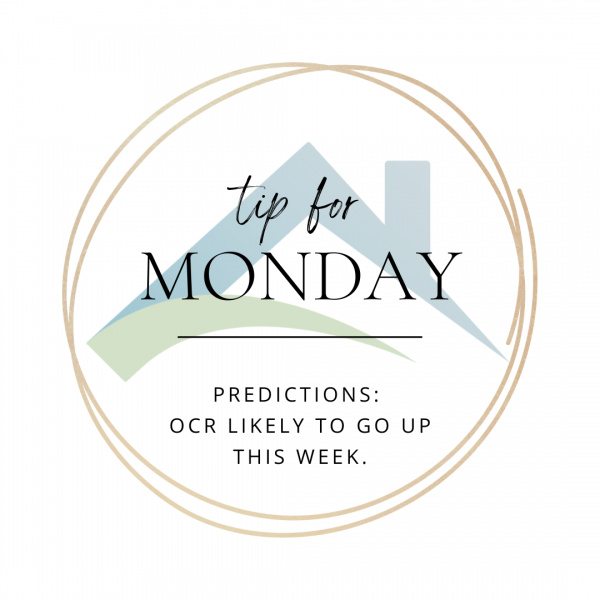 The OCR (Official Cash Rate) is likely to go up again when it is announced this Wednesday.
Here is a great video from The Reserve Bank of NZ. It explains what it is and how it effects the financial markets - far easier explanation than reading alot of text.
https://www.youtube.com/watch?v=Elqmiah_uxc
Many bank economists are expecting another rise and most are predicting a double hike. They think it will increase by 0.50 rather than 0.25 as reported in the link below.
https://www.stuff.co.nz/business/128683248/nz-reserve-bank-tipped-to-raise-official-cash-rate-to-highest-its-been-since-2016
HOW WILL THIS IMPACT HOME LOAN BORROWERS
Banks will likely increase their floating and perhaps short-term mortgage rates. If you have money saved at the bank, you may see the bank deposit rates increase also.
It may also impact the affordability criteria for some banks. The Servicing Sensitivity Rate or Test Rate is the interest rate banks use when calculating the monthly repayment amount of your new home loan. The rate is generally higher than the current advertised rates as it allows a sufficient buffer in the banks affordability assessments, so customers can continue to afford their home loan repayments despite rates rising.
If you currently have a floating rate home loan product - always and I mean always, ask your bank to discount your floating rate home loan. You can do this anytime and it can be applied right now, so don't delay if you have not done so already.
Category: News Room