Monday Tip : Avoid Email or Phone Scams
June 20, 2022 at 9:54 AM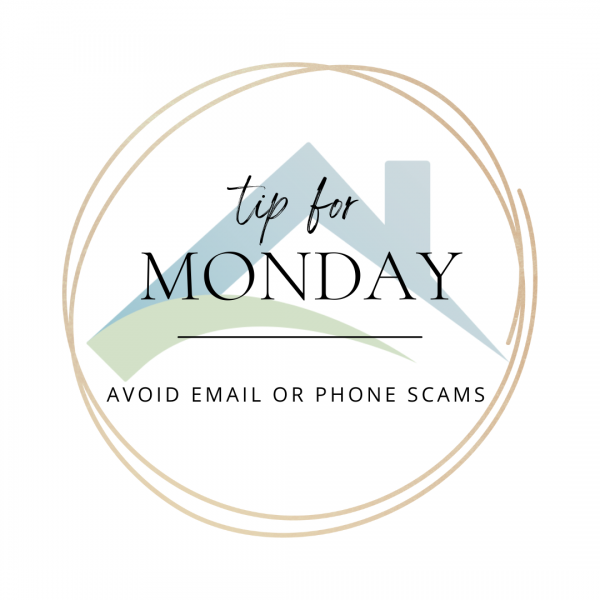 Unfortunately we live in a world where fraudsters exist and they are always looking for new ways to scam us and steal our money. They use a variety of ways to trick people into handing over personal information. This could be by email, a phone call or a text message.
TIPS TO HELP AVOID THESE SCAMS.
- NEVER share your bank account login details, cards, PINS or PASSWORDS with anyone - not in person, online, over the phone or in emails or texts. Mortgage Field, IRD or even your Bank will never ask you for this information.
- NEVER give out personal information over the phone unless you made the call and the number you called is genuine.
- NEVER reply or click on links to suspicious emails or text messages.
- Spam emails are often disguised to look legitimate. If it doesn't seem right, take care and double check first before handing over personal information. It's always a good idea to check the email address against one you know to be legitimate and type in the full web address.
If you are the genuine victim of banking fraud, talk to your bank immediately.
There are other measures you can adopt to prevent being a victim of bank fraud. Talk to your bank immediately if you have encountered suspicious activity or are unsure of an email or text or if you have given your banking details to someone in person that is not an employee of a bank.
Category: News Room