RBNZ HAVE NOW REMOVED THE LVR RESTRICTIONS!
May 01, 2020 at 1:35 PM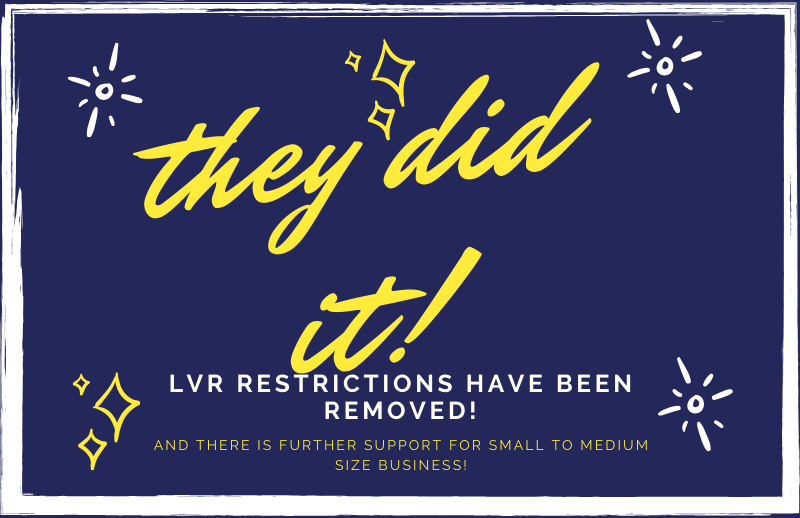 The Reserve Bank of NZ (RBNZ) have from today (1/5/2020) removed the LVR restrictions that were imposed on NZ banks since October 2013 - for at least 12 months.
The feedback according to the RBNZ were mixed reflecting both the costs and benefits of borrowing restrictions.. Despite this they have decided to continue with their proposal.
Of those that provided feedback, some were against the removal of the LVR policy, many were concerned about potential adverse impacts on financial stability, such as the risk of bank failure. They also noted that the economy has weakened and job security has reduced, and the ability of people to service a mortgage will likely decline in the coming months.
Mr Bascent who is the Deputy Governor and Head of Operations at the Reserve Bank of New Zealand has said "Given the current uncertainty around the economic outlook, the Reserve Bank considers that it is unlikely that banks will weaken lending standards to high risk borrowers. The more likely risk is that banks are overly cautious with lending to credit-worthy borrowers,"
So now it is upto the banks to review their own credit policies and risk appetite before they will make any changes.
I hope they do make changes to further support first home buyers and investors.
SMALL TO MEDIUM BUSINESS - GOVERMENT LOANS.
It appears that businesses are struggeling to receive support from their banks which has prompted the goverment to offer interest free loans of upto $100,000 to small to medium sized business. The Scheme will be administered by the IRD and applications open from Tuesday 12th May,2020.
Click here to read the article regarding goverment issued Business Loans.
Keep safe!
Category: News Room