May 22, 2020 at 5:01 PM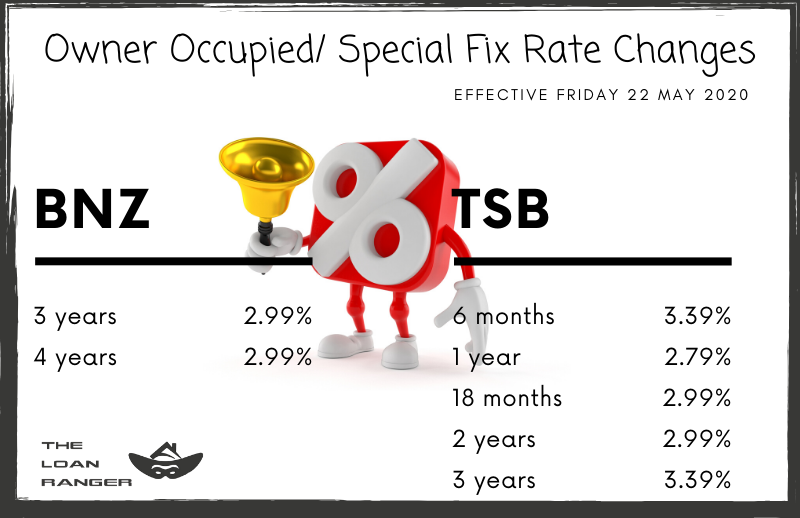 *The rates shown above come with terms and conditions and are subject to change without notice.
Today, TSB NZ and BNZ have reduced some of their fix rates on the back of yesterdays ANZ NZ rate changes.
Stay tuned as there will be more reductions made to fixed rates by other banks.This is all great news for us borrowers as these rates continue to drop!
Check out how these rate changes compare: CLICK HERE
We recommend that you check current rate details with us or the respective banks by clicking the links provided below.
- ANZ New Zealand
- ASB Bank
- BNZ
- The Co-Operative Bank NZ
- Kiwibank
- SBS Bank
- TSB
- Westpac NZ
Tags: home loan interest rates home loan rates
Category: Home Loan Fix Rate Changes